FORE the Birds and the Bee's
We hand build and custom design THEMED BIRDHOUSES, BIRD FEEDERS and signs from western red and white cedar. Our sturdy hand built birdhouses are functional with an easy to remove bottom for cleaning. They are made to be displayed outdoors and enjoyed for years to come. We can design our products to reflect your personality, hobbies and interests. True to form, we can personalize them with custom signage, colors, and stains.
our BirdFeeders hold 4lbs of seed and have a wedge inside to help move the seed forward. One of our birdhouses or feeders would provide a great and thoughtful gift for any special occasion.
Depending on the complexity of your choice of theme, it may take us anywhere from 3 to 6 weeks to create a Custom hand-built / hand-painted or stained birdhouse or feeder. This could possibly be longer if our workshop is busy. Also, it may be dependant on the availability of design materials
.
So
please
CONTACT
US so we can discuss your theme and place you on our work schedule.
Our attention to detail and creativity is unmatched in the outdoor theme designed birdhouse market! Totally Hand Built from Cedar boards, these are fully functional and weather resistant.
Contact us: 1-248-245-1653
forebirds@judyscreativeworks.com
Click Here to place your own CUSTOM ORDER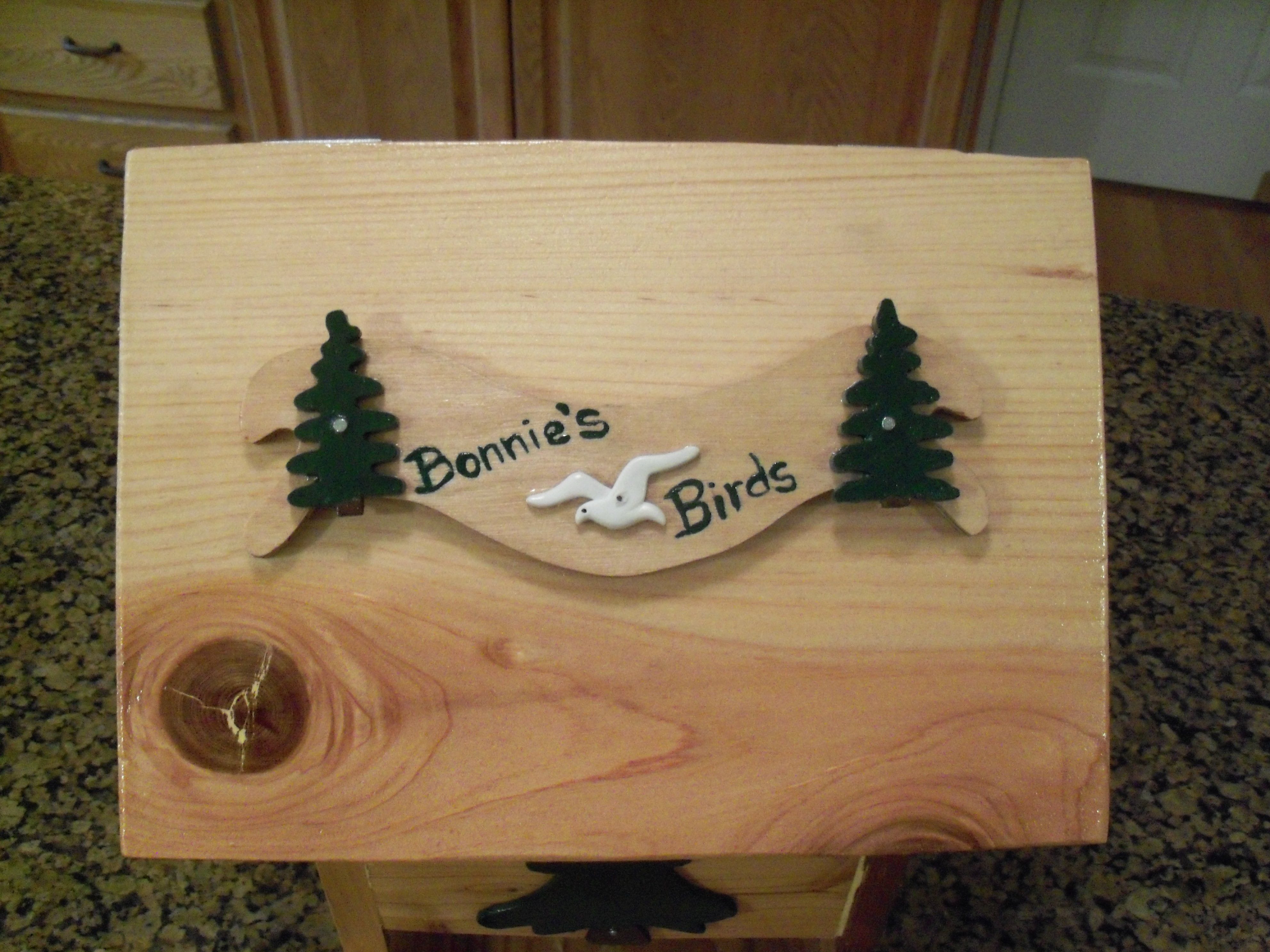 Ready-Made Store Catalog
coming soon.
NOTE:
All products shown are some of our
COMPLETED CUSTOM ORDERS
and most are one-of-a-kind and unique to our customers..
They serve as examples of what we can make for you!
Some of the materials shown are not available but will be replaced with comparable items.
Call or Text us today for more detailed info and pictures.
I'm a paragraph. Drag me to add paragraph to your block, write your own text and edit me.
Ready-Made Catalog items

are coming soon. Website under construction...come back for more
Be the first to hear about our latest news and exclusive offers.